Chairman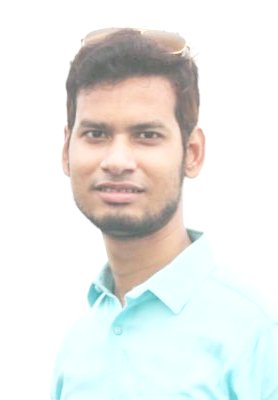 Dr Debasish Pradhan
Chairman ,Ankana Group: 0663-3590134 (O)
Dr Debasish Pradhan,born At Sambalpur On 3rd November 1989,had A Special Craze For Nature Observation. It Shaped His Fancy To Draw And Paint From His Childhood. A Degree Holder In Fine Art From Prachin Kala Kendra,chandigarh 2007,soon Flowed Into An Unique Youth Artist With A Mind To Delve In To The Myseries Of Human Psychology And Beauty Of Nature.he Has Been Guided By Reknown Artists Like Padmanava Mishra,bholanath Nayak,nursingha Charana Sahu,promod Maharana,prasant Mahakud,prasant Majhi,mahesh Pandey And Journalist Siva Meher Etc.his First Solo Fine Art Exhibition Was Organised At Bhimabhoi Kalyan Mandap, Sambalpur Which Was Viewed And Appreciated By A Large Number Of Artist,scritics,writers And Journalist Like Tribikam Tripathy,md Hussien Ravi Gandhi.his Another Solo Art Exhibition Was Held On The Silver Jubilee Celebration Of Budharaja High School,sambalpur.
Dr.pradhan Has Also Successfully Participated In A Number Of Exhibitions Organised By Chatrabhumi,district Cultural Association,sbp Etc.he Has Achieved Verious Awards And Prizes From Different Social,educational Organisations Like 'ossta',cuttack,'world Health &education Service',orissa,'petroleum Conservation Research Association'(minestery Of Petroleum & Natural Gas, Govt Of India)','jyoti','sambalpur District Chess Association', 'chitralekha','department Of Post','india','jawahar Navodiya Vidyalaya','gosala,bargarh','chitragupta Kalyan Sangha','agri-harticultural Exhibition Committe','gangadher Meher College','kalaniketan',bargarh,'kala O' Kalakar','junior Red Cross','shree Shiridi Sai Baba Public School','budharaja High School','bhima Bhoi Sahitiya Parisad','meher Youvak Seva Sangha','indian Red Cross Society','social Star Club','all Orissa Adavasi Cultural Association','regional Transport Authority','rotary Club','kulta Samaj','n.c.c Association', 'all India Marwadi Yuva Mancha',srit Welfare Committee ','rainbow',' District Cultural Association', 'l.i.c','department Of School & Mass Education'(govt.of Orissa),and 'unicef', Bhubaneswar Etc.
on Mr.pradhan's Work And Life,special Programmes Have Been Aired And Telecast By All India Radio And Verious Doordarsan Channel. Mr Pradhan Has Received Glorious Rajiv Gandhai Prativa Puraskar From Honourable Governor Of Odisha Mr.m.c.bhandare For His Contribution In Fine Art At Jayadev Bhawan,bhubaneswar,odisha On 21.05.2011. Mr Pradhan Has Received International Achievers Award For Education Excellence-2014 On The Occasion Of Generating Global Partnership At Bangkok Thiland..in The Year 2018 He Has Been Honoured By Hon.Doctrate Degree On The Field Of Visual Art By California Church University. He Is The Son Of Mrs.sarojini Pradhan And Mr.Bhabani Shankar Pradhan (Writer & Educationist) Now At Serving Ankana Group Of Institutions Since 2007 Till Today To Provide Educational Service In Odisha.